The Bartic Group - Meet Our Team!
The Bartic Group is a real estate consultant group specializing in assisting individuals and families, as well as banks and outsource companies with their real estate needs. Our team is led by Broker Brendan Bartic. Our team of consultants represents buyers, sellers, and investors in all areas of real estate.
The Bartic Group's sales results rank in the top 1% of real estate sales nationwide. We are currently ranked as the #1 real estate team for Keller Williams Realty in Colorado.
---
As a Colorado native, and a seasoned real estate professional, I recognize and value the trust my clients place in me and I strive every day to exceed their expectations. With every house I sell, my goal is to maximize the proceeds for the Seller and make the entire process as easy as possible. I have been a leading top producer for 15 years. My sales rank in the top 1% of all Realtors worldwide, and I couldn't have been this successful without my clients. Based on my past client's recommendations, I won 5280 Magazine's Five Star Agent Award of Excellence. Prior to entering Real Estate, I served my country in the United States Army Infantry with multiple tours in Iraq and Kuwait. These experiences instilled in me the discipline it takes to build the most powerful real estate team in Colorado. Outside of real estate, I take pride in giving back to the community and I work closely with the Third Way Center which helps high-risk, disadvantaged youth.
---
Scott McManaway
303.900.8533
Scott is a multi-million dollar producer. Having been involved in real estate for more than 10 years, Scott has witnessed both the development boom and financial collapse following 2007. His perspective provides the most credible vantage point from which to analyze the local real estate market. When working with Scott, you will receive unparalleled customer service and honest advice. Scott has a keen sense of civic duty; when he is not working with clients, he is busy giving back to the community.
---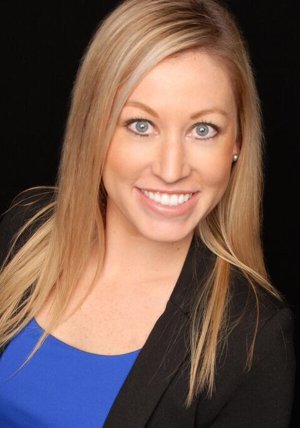 Kathryn Joyce
303.845.2362
The greatest part about Kathryn's job is that she constantly sees people achieve their home ownership goals. She takes great pride in guiding her clients through the home buying process to make their housing dreams a reality. From residential real estate, interior design and asset management, she has her finger on the pulse of the market. She has a strong background in home staging that helps her clients maximize the most money possible in each sale. Outside of real estate, she spends time being an advocate for children's literacy as a member of the Junior League of Denver.
---
Justin Buller
720.625.0224
With a passion for real estate, Justin brings his skills and expertise to The Bartic Group. He enjoys working with buyers and sellers while using the best strategies for success in this fast-paced Colorado housing market. He works diligently to achieve their real estate goals with the least amount of stress. Justin is also active in our community and volunteers with Third Way Center, Big Brothers/Big Sisters of Colorado and Habitat for Humanity.
---
With over 10 years of sales experience Jordan provides buyers and sellers with a strong client-centric experience, placing highest value on honesty, fiduciary responsibility, and customer service. With strong passion and dedication to his clients, Jordan will make the home buying process both rewarding and enjoyable! Jordan's philanthropic spirit keeps him actively involved in the community, working closely with The Wylder Nation Foundation and The Third Way Center.
---
Brian is committed to helping you reach your goals. With years of experience, he finds a sincere enjoyment in providing excellent customer service. With a strong work ethic and impeccable people skills, Brian's clients boast that he is a pleasure to work with. Prior to working in Real Estate, Brian was enlisted in the United States Marine Corps, where he received a Letter of Accommodation for actions performed whilst deployed in one of his many combat operations within Iraq and Afghanistan. With his experiences in the Marine Corps, he has learned how to manage situations with a clear and steady head, making him the perfect advocate through any transaction.
---
Meg Gustafson 303.551.4415
Meg has built a reputation on her honesty, patience, communication, and diligence throughout every step of the real estate process. The values she brings to her clients are her exceptionally high standards and professionalism, along with her market expertise and negotiation skills. With buying and selling your home being one of your most important decisions, Meg makes it a point to go above and beyond for all of her clients.
---
Lisa Grant
303.249.6434
Lisa has a genuine passion and demonstrated ability for helping her clients feel successful and satisfied in achieving their personal and financial goals. She has proudly built her reputation on tenacity, honesty, and integrity. Lisa uses her market knowledge and expertise to help a range of clients from seasoned investors to first time home buyers. Taking a patient and enthusiastic approach to each transaction, she strives to always maintain her client's trust and confidence.
---
Jesse enjoys the culture, lifestyle and seasons that this beautiful state has to offer. She has extensive knowledge of the Colorado market, knowing its neighborhoods inside and out. Jesse understands the importance of creating a smooth transaction for all parties from start to finish. Whether you are buying or selling, her patience and dedication will leave you with a high degree of customer service.
---
Jen is a results-oriented team player who thrives in a challenging and fast-paced environment where her performance directly impacts the bottom line. With ten years in the real estate industry, she is an excellent negotiator with a proven track records of professionalism and leadership. Jen goes above and beyond to achieve success on every transaction and prides herself on providing the best service possible to all of her clients.
---